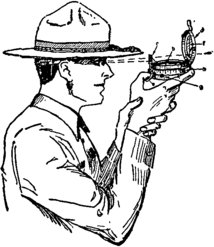 Getting Here
North Nibley is a stunning Cotswold location, half way between Bristol and Gloucester. The address is Nibley House Farm, The Street, North Nibley. Get to the village and follow the signs. There's a map below, or put GL11 6DL into your sat-nav.
* Parking
Parking costs £5 per vehicle, because space is limited - passes must be purchased with tickets.
Share a lift
Do you have a spare seat in your car? Even if you are local, you can help save the planet by giving someone a lift. Use the Nibley page on GoCarShare to advertise a space or find a lift.
Shuttle buses
A FREE bus service will be offered to Wotton, Charfield and Kingswood residents, and this year in line with full weekend tickets only, the service will run from Friday to Sunday. More details to be published nearer the time.
Public Transport
Nibley isn't well served by public transport, but the nearest train station is Cam & Dursley. From there it's about 4.5 miles, so best book a taxi.
Cam & Dursley Taxi 07475 313151
Al's Taxis 07843 427967
ACA Taxis Dursley 07525 142295
Sponsors