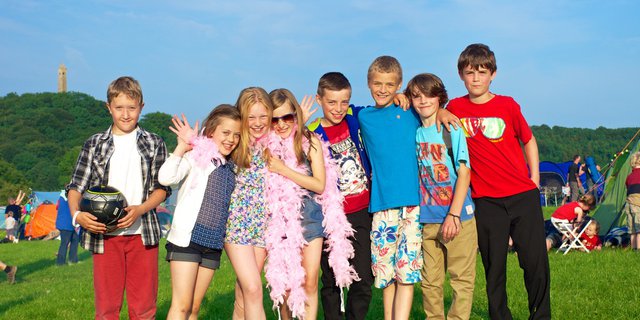 What's on for Kids
Nibley is a great festival for kids of all ages. There is loads to do and most of it is free. Infants under 4 years are admitted free and anyone under the age of 18 must be accompanied by an adult over 21.
Here's what we have planned for 2022:


The Flying Seagull Project
They are back again! Flying Seagulls are a one stop shop for madness, energy and fun. Expect circus shows and workshops, magic, kids comedy, fun games and general silliness.
Savage Skills BMX Display Team
For the first time at Nibley, this year Savage Skills will be providing their jaw dropping BMX display in the main arena. Some of the very best BMX riders in the country will be joining us at Nibley Festival to showcase their amazing skills, you can expect to see all of the amazing high octane tricks you have seen on YouTube and Instagram live at the festival.
http://www.savageskills.co.uk/index.html
Warehouse Climbing Centre
Recent years has seen lots of movies about climbing. This is your opportunity to try it out in our main festival field. We will be joined by the Warehouse Climbing Centre who will be bringing one of their mobile climbing rigs. This will be fun!
https://www.the-warehouse.co.uk
Junkfish
A big festival favourite Junkfish craft tent return with a mix of crafts and fun and a chance for the kids to get creative with painting, sticking, costume making and junk modelling.
Silly science
The ever popular Silly Science will be appearing on Saturday morning, with their brilliant science show on one of our bigger stages, followed by hands on workshops – expect rockets, explosions and lots of other amazing stuff!

World Jungle
World Jungle will be setting up camp in the Orchard with hammocks, slacklines, bush craft and a themed play area.
The Woolly Circus
CLaN specialises in traditional crafts and ecology with the opportunity to try your hand at spinning and other crafts. The tiny Nomadic Museum of Natural History also will be touring the site!
Miss Popularity Balloon Show
Miss Popularity is an International Balloon Artiste Extraordinaire! She spreads joy and smiles one balloon at a time. Using biodegradable latex balloons she entertains people of all ages and keeps them giggling while they watch with awe as she creates exciting balloon creations. Come find her for a bespoke balloon hat walking around the festival or catch her Balloon Make-Over Show where she transforms people into their most colourful, vibrant selves right before your very eyes.
https://www.misspopularity.co.uk
Story telling tent
Our old friend Mark Fraser joins us again to spin yarns and fantastic tales of adventure throughout the weekend.
Wild Forest School
Setting up camp in the Orchard the Wild Forest School will be taking us back to nature over the weekend.
And not forgetting :
Ferris Wheel
Inflatables
Friday night football skills
Wiltshire Astronomers
... and a host of Movie Walkabout Entertainers including the return of a bit of Star Wars magic provided by the Gloucestershire Troopers !
And there will be more ……
Sponsors