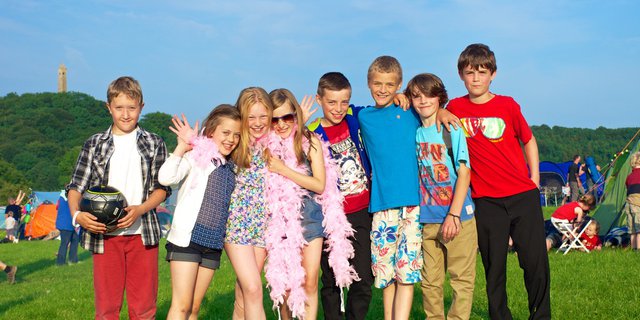 What's on for Kids
Nibley is a great festival for kids of all ages. There is loads to do and most of it is free. Infants under 4 years are admitted free and anyone under the age of 18 must be accompanied by an adult over 21.
We'll be back soon with a full programme of entertainment. For now, here's a flavour of what happened at our 2017 festival...
Big Top Mania
Back again after another successful year at Nibley, Big Top Mania joined us for more crazy adventures. With their mad circus skills, party tricks and infamous family circus shows, these folk kept the whole family entertained throughout the weekend.
Mayflower Teen Tent
A unique and bespoke space for teenagers to hang out, the project offered workshops and skill sharing sessions as well as allowing teens to chill out do their own thing.
www.facebook.com/groups/MYTeenTent/
World Jungle
Nestled in the lovely Orchard Field kids were able to play superheros, get mucky with nature or chill out in their hammocks.
www.worldjungle.org.uk
John Dougherty
Once upon a time…settle down to a story from the wonderful author of Stinkbomb and Ketchup Face. Take some time to relax and listen to his wonderful tales.
www.visitingauthor.com
Junkfish Craft Tent
Running again in 2017 was the fabulous Junkfish that offered a wide range of activities for kids guaranteed to keep them entertained for hours. There was also a dressing up area and family chill out zone with comfy seats and extra toys and books for the little ones. PLUS the ever popular junk ball run outside. With so many creative and colourful make and take tasks to choose from, so many families walked away with lasting memories of a fabulous day out!
www.junkfish.co.uk
Woodland Tribe
Woodland Tribe are a company of creatives promoting adventure play to children and families at UK festivals. PLAY * BUILD * DREAM Children can use hammers, saws, nails and rope to help build a unique play sculpture, cook a delicious damper on an open fire or fly through the trees on the zip wire! Woodland Tribe are the masters of constructive play and we are delighted to have them at Nibley festival.
woodlandtribe.weebly.com
Tomato Jack Arts
Our friends at Tomato Jack will also be back. Previously, in 2013 they orchestrated the creation of the wonderful Nibley Mosaic with bottle tops, which now takes pride of place on the wall of our Village Hall. In 2015 a giant guitar was made with CD's and vinyls that you'll see around the festival site; and last year's giant teapot was made with broken pieces of crockery. So get involved throughout the day and add your piece to this year's creation!
www.tomatojack.co.uk/
Inflatables / Bungy Football / Disco Dome...
On Saturday we brought back the inflatable Laser Tag with the latest hi tech laser guns. Last seen at Nibley in 2012 where it was a huge success with children and adults alike. For those of you who told us you missed it last year, the bungy football will be back, and for the first time we have a disco dome.
Sponsors