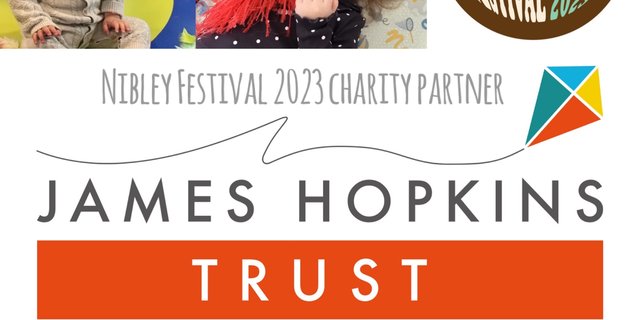 Charity Partner
Buying a Nibley ticket isn't just about a weekend of festival fun - it's about supporting fantastic charities and organisations and helping raise much needed funds. It's been our mission from the start with over £368,000 donated to great causes so far.
This year we were delighted to join forces with the James Hopkins Trust.
Working across Gloucestershire the Trust provides nursing respite care to life limited and life threatened young children. These children can have many complex needs and very sadly parents don't know how long they will have left with their child.
The professional nursing team supports 104 families with regular home care and over night stays in a home-from-home style atmosphere where magical, precious and lasting memories are made. They do all this with minimal government support so their own proactive fundraising is vital.
The costs to run a children's hospice is staggering - more than £700,000 is needed each year to keep running.
We were so pleased to work with them this year and promote the truly amazing support they offer families. You can find out more at www.jameshopkinstrust.org.uk and follow on Facebook and Instagram.
Every donation they receive really counts, so please, be generous and Give Here.
Sponsors