Help
If you can't find the answers on our website, or within the FAQs below, then do please get in touch.
Email: info@nibleyfestival.co.uk and include your order number.
Phone: 0845 224 1973. This is a voicemail service only, but we're pretty good at calling back very quickly. (Calls cost 5p per minute plus your phone company's access charge.)
More email addresses can be found on our Contact page.

FAQs
How do I get my tickets?
Tickets are emailed out a month before the festival.
I've lost the emailed tickets
Just drop us a line at info@nibleyfestival.co.uk and include your order or receipt number.
I think there's a problem with my email address? (wrong / misspelled)
Please email us and we'll sort it this end.
I missed out on tickets, will you be releasing any more?
We don't release more tickets after the general sale, but often folks can't go at the last minute for whatever reason and want to sell their tickets, so check out our Nibley Ticket Exchange on Facebook.
...But your tickets say Non-Transferrable?
This means our Contract of sale remains with the original buyer, whether or not they sell them on or give them away.
I missed out on Campervan passes, can I park it in the main Car Park?
No. There is no sleeping permitted in the Car Park. Aside from Health and Safety implications, this undermines everyone who has paid for their LIV pitch.
I can't go to the Festival, will you refund my ticket?
I'm sorry we don't refund any tickets, other than for exceptional circumstances usually at the point of sale. See point above, and feel free to advertise them on Facebook.
Can my friend, who doesn't have a ticket, help put up my tent?
Sorry, there is no access to the campsite without a ticket. We have stewards and scouts on site who will be pleased to help. If you believe your circumstance is exceptional, please email info@nibleyfestival.co.uk.
Can I bring my dog?
Guide/Assistance dogs that are working and in harness are very welcome, but pets are not permitted, sorry.
I'm Disabled and can't attend without my Carer, is there a discount or free pass?
Yes, all details about how to apply for a Free pass for your Carer are here: https://nibleyfestival.co.uk/info/disability-access/.
How do I apply to trade at the Festival?
Traders, food and stallholders, please look at the sub-menus on our Info page, details can be found there.
How do I apply to perform at the Festival?
Artists for the main stages, please apply at the Band Contact page. For young and developing talent we have a Busk Stop, you can apply here.
Sponsors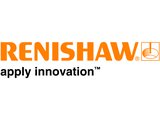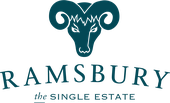 The Car Clinic