Disability Access
Mobility
The festival site is on fairly level grazing farmland. It is suitable for wheelchair access, and disabled parking will be as close as possible to the main entrance. There will be disabled toilets on the site. If you wish to discuss any concerns please contact us via info@nibleyfestival.co.uk.
Carer/Assistant 2-for-1 Pass
We're committed to making Nibley Festival accessible to everyone, which includes issuing a Free Pass to the Carer or Personal Assistant of a Disabled person, who would not otherwise be able to attend. The Disabled person must hold a valid paid-for ticket.
To apply for a 2-for-1 Pass please contact info@nibleyfestival.co.uk before the end of March. You will need to provide evidence of one of the following:
– Middle or Higher rate DLA for care and/or mobility
– Receipt of Personal Independence Payment (PIP)
– CredAbility Access Card – + 1 category requirement – www.accesscard.org.uk
– Evidence of being severely sight impaired
– A recognised Assistance Dog ID Card.
The Assistant must be in the company of the disabled person at the wristband exchange and entry to the arena.
Passes are limited and will be issued on a case-by-case basis at the discretion of the organisers. Priority will be given to Adults with disabilities. We appreciate that each guest may have different requirements, so if you have any questions, or an issue that hasn't been catered for in these details or want to submit another form of evidence which is not outlined in this page then please get in touch.
Sponsors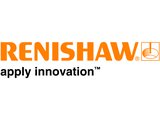 Earthworm Construction