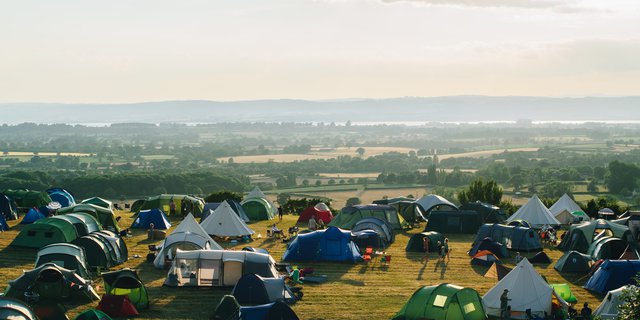 Camping
Tent camping is included in the price of all tickets, Live-In-Vehicle passes for caravans and campervans need to be bought from the ticket page.
Regular Weekenders know that Friday night is when the festival kicks off, and this year we have it all going on, as always. Live acts across 3 stages, 2 bars+, loads of kids' activities, and the infamous Silent Disco! A tantalising array of street food is available on both Friday and Saturday.
Also on Saturday mornings are activities for the whole family, all entirely free including an assortment of circus equipment for the kids to try their hand, storytelling and Silly Science! There are also well-being sessions in The Orchard, to kick start your day.


Arrival
Live-In-Vehicles ONLY can check in from 1pm on Friday.
ALL OTHER admissions to the Wristband Exchange, Carpark and Campsite start at 2pm on Friday. Please don't arrive any earlier as the site will not be ready and we will have to turn you away.
Wristbands are available from 2-10pm on Friday and from 9am on Saturday.
The Tent Field is vehicle-free so you will need to carry your tents etc. from the Parking Field.
Our stewards' aim is for the campsite to run safely and smoothly for everyone, so please help them to do their job. Leave access lanes clear and be considerate when using the available space. If you take up too much room you may be asked to move to accommodate later arrivals.
Pitch Sizes
We don't mind how big your tent is, as long as it's well-occupied (a 12-man tent for only 3 people is a waste of space).
Campervan/Caravan pitches are 7 x 6m's; your van, plus car, awning, pup-tent etc must fit into this space.
Facilities
There will be portable toilets on the campsite. Please report any problems to a Campsite Steward.
There are drinking water points on the campsite, and we recommend that you bring refillable water bottles with you for convenience, and join us in trying to reduce plastic waste.
Please use the bins provided. The site is a working farm and litter and waste pose a hazard to livestock and wildlife. Be particularly careful to collect all tent pegs when you leave.
There are no showers and no electric hook-up. There is also no facility for LIV toilet emptying, chemical or compost. There is lighting around the toilets, but bring a torch so you can get there!
Breakfast
As usual, breakfast will be available on Saturday and Sunday mornings from 7am.
BBQs and Camping Stoves
Barbeques, open fires and generators are not permitted anywhere on the campsite.
Gas Bottles in Camper Vans – Please ONLY bring sufficient gas with you in the fitted cylinders on the vehicle. NO spare bottles should be brought onto site (except those in purpose designed carriers in gas lockers).
Camping Stoves – Permitted on Camping Fields. Not to be used in or near tents. Please ONLY bring sufficient gas with you and take all reasonable precautions to avoid fire risk.
Nearby
If you fancy a bit quiet time out from the festivities, a local pint can be had from The Black Horse Inn, a traditional Cotswold Village Pub in Nibley and an easy stagger back to your tent! This lovely, welcoming pub with its pretty beer garden is the heart of the village, serves great food and welcomes families. Open late on Friday and Saturday.
We recommend booking a table if you're eating as they will be very busy over the festival weekend and food serving times vary.
Departure
All campers are required to vacate the site by 12 noon on Sunday. Please ensure you take away all your rubbish and personal belongings, and take extra care to remove every single tent peg! This is a working farm and livestock will be turned out to munch over your sleeping spot very soon...
Please read our Terms and Conditions as they contain some important rules that you should know before you come. Our family-friendly values begin on the campsite.
Sponsors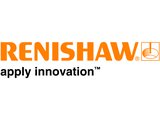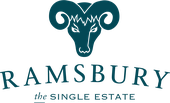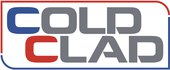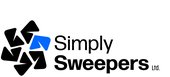 The Car Clinic