JFB
Nibley 2023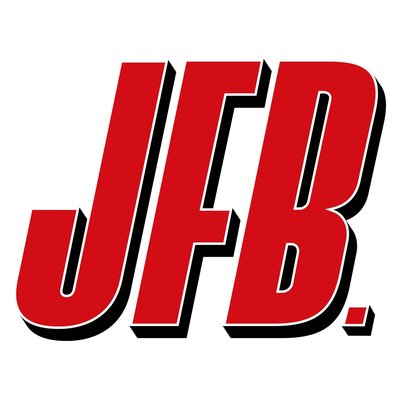 Just writing this bio gives the Nibley DJ Team goosebumps. We are beyond excited to annouce JFB will be headling our dance stage at this years event. Described by Fatboy Slim as "the thinking man's Grandmaster Flash". He is a multi DMC champion and turntablist extraordinaire.

He is the four times Champion DJ Title Holder JFB is considered the UK's leading Scratch DJ and turntablist.
JFB is the Vestax/Radio 1 Competition Winner 2003, UK DMC Champion 2007, 2011, 2015, Red Bull Thre3style European & African Wildcard Champion 2016, Red Bull Thre3style World Championship finalist 2016 and IDA UK Technical Champion 2019. This year sees JFB return to the DMC Championships as a Judge and the featured Showcase DJ hosting the event's 'Routine Breakdown' workshop.
JFB can currently be seen performing on TV worldwide on Eurosport and CBC Sports on the widely broadcast ISL international sporting events.
JFB was resident DJ for Rob Da Bank on Radio 1 with numerous features on BBC1 Extra. JFB has worked with Beardy Man (
His remixed tracks have been used in a number of advertisements, and his videos have amassed over 9 million views on YouTube, with 114k followers on Facebook alone.
JFB has played Glastonbury Festival, Boomtown Festival, a regular favourite at Radio 1 DJ 'Rob Da Bank's' Bestival, E4 Television's Underbelly, YouTube Studio London, Discogs – Crate Diggers, Tate Modern London, LoveBox, NASS Festival, Big Beach Boutique, Secret Garden Party, Nostock Festival, Big Chill, Beach Break, Greenman, Sunrise, Glade, Eden, Balter, Symmetry, Lindisfarne, Valleyfest, and Ghetto Funk's records festival Shindig.
He has also performed at International festivals including Shambhala (Canada), Rabbits Eat Lettuce (Australia), Rainbow Serpent (Australia), Big Beach Party Festival (Japan), Quest Festival (Hanio, Vietnam), Beats For Love Festival (Czech Republic), Wicked Summer Fest (Italy), Fusion Festival (Germany), ADE Netherlands, TMBASE Festival (Romania) and multiple appearances in Russia, Norway, Sweden, France, Bulgaria, Bangkok and The Kreatah Scratch School (Thailand). This year will see him perform at International Swimming League events worldwide including USA (Washington, Dallas, Indianapolis and Vegas), Naples, Budapest and London, along with events in Israel.
On the corporate side, he was seen scratching throughout the London 2012 OLYMPICS in the BMX arena and video scratched for the UK NFL (National Football League) Fan Rally in Trafalgar Square, London. He has performed for Vauxhall, Swatch, Monkey Shoulder and even recorded and scratched Richard Branson's voice. This winter will see him perform all the broadcast music and the TV theme tune he has produced for the televised ISL (International Swimming League) worldwide competition events, opening and closing ceremonies, and award presentations.
JFB fully understands how to make a dance floor shake. This is an artist who is completely immersed in bass culture and many of the tunes you will hear him spin, will be his own special edits, remixes and exclusives. He has performed at the Breakspoll Awards and the DnB Arena Awards as a special guest, with his nostalgic DnB routine getting massive respect from the community.
Production wise, JFB can be found with millions of plays, on Spotify or Soundcloud. He has had many releases and compilations on labels including: Hospital records, Never Say Die, UKF, Ministry Of Sound, Rat Records, Skint Records, Freshly Squeezed, Hot Cakes, Jungle Cakes, Ghetto Funk & more. He has had over 3.1 Million plays alone on one single YouTube video – his remix of 'FatBoySlim's' 'Right Here Right Now' 'JFB Remix'.
He has been affiliated with brands such as Pioneer DJ, Serato, Rane, Reloop, DJ City, Akai, Mix Fader, DMC, Demon, Numark, Innofader, Scratch Pro Audio, Snug Earphones, Pump Audio Earphones and German Mastro JFB Signature Headphones.
JFB is a uniquely talented DJ taking his superb technical ability on the turntables and adapting these skills to whatever environment he finds himself in. Whether its a Nightclub, Festival or Venue, he will entertain the crowd by covering all musical genres from Hiphop, Funk, Dubstep, Glitch Hop, Trap, Swing, Breakbeat and Drum & Bass with his own 'JFB' style.
Unlike many turntablists, JFB also knows how to balance beat juggling with dropping dance floor bombs – ultimately, it's all about making the people move. Many of the tunes you'll hear him spin will be his own special edits and remixes. This is an artist who's fully immersed in bass culture, and is just as happy spinning hip-hop and drum & bass as he is jungle and dubstep. Not content with simply being a world respected DJ, JFB's production skills have seen him release on such legendary labels as Hospital Records, Ministry Of Sound, Skint Records, Hot Cakes, Jungle Cakes, Ghetto Funk and many more.

To let JFB loose on a pair of turntables and a mixer is to see Nibley's Vinyl Frontier go off with a double bang, producing results that are just jaw-dropping!

"JFB is vastly superior to the competition… all other DJs are wack!" – Beardyman



Performing on Saturday
Video links
Sponsors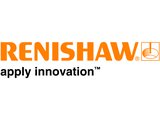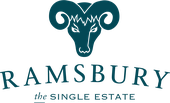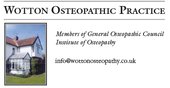 The Car Clinic