Sam Eason
Nibley 2022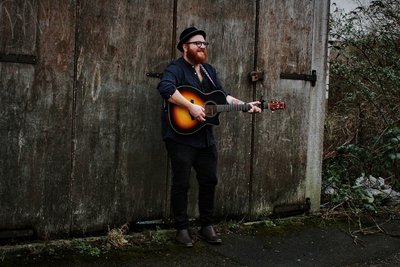 The best bearded singer-songwriter we know is back! Sam Eason sings songs that he writes himself. He's a singer-songwriter man. He's also been around for quite some time, hence the beard. His songs are also beautiful, almost as beautiful as his beard.

Over that time, he's cultivated quite the show – from the heart soothing melodies and the high quality banter betwixt them to the genuinely moving stories that are woven through the fabric of it all. Sam has songs for heartbreak, love, losing, occasionally winning and a basketful about that pesky black dog that looms beside us all from time to time… (the metaphorical one obviously, Sam loves actual dogs). He also does brillint comic dedications.
Sam has played hundreds of gigs and festivals across the South West including high-profile support slots with the likes of Turin Brakes, James Vincent McMorrow and Ward Thomas and has appeared many times on local TV and radio, including sessions for BBC Introducing in The West. Oh and did we mention the beard at all?
Performing on Saturday
Video links

Sponsors