Red Rum Club
Nibley 2019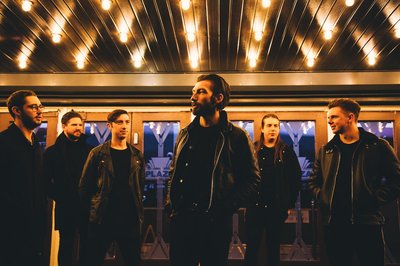 Formed in early 2016, Red Rum Club are a sextet from Liverpool, channelling 'Tarantino-esque' wild western vibes with the help of a solitary trumpet. Amongst the 80s Liverpool influence with nods to The Teardrop Explodes, Echo & the Bunnymen and Icicle Works they deliver a modern twist of poetic yet catchy lyrics reminscent of Artic Monkeys combined with melodies that blend to create the sound that is unmistakably Red Rum Club.
Red Rum Club recently topped the industry vote in the prestigious Pirate Prodigies UK best emerging band. In addition, Red Rum Club signed a record deal with Modern Sky UK and their debut album 'MATADOR' has just been released to rave reviews and a number 47 position in the UK Official Album Chart Sales and number 5 in alternatiive chart.
Already no strangers to festival stages, having played Sound-City Isle of Wight, Tramlines, Liverpool International Music Festival, Truck-Fest & YNOT, plus an international showcase at Zandari Fest in Seoul, South Korea. We are hugely excited to see this upcoming band perform on the Nibley Main Stage in 2019.
Performing on Saturday
Video links
Sponsors