Huw Eddy & The Carnival
Nibley 2019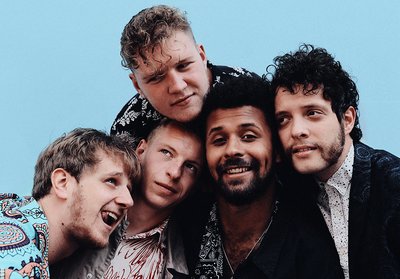 Huw Eddy & The Carnival bring uncompromising passion and unrivaled revelry that has driven audiences all over the UK and Europe to throw down their drinks and inhibitions to enter into the moment like never before.
Collecting the carnival together from each corner of the British Isles, Huw and his band bring influences of indie rock and folk with northern soul overtones.
They have received international airplay across the world for their singles with BBC Scotland granting them track of the week for their single 'Fading'. The band released their debut EP in November 2018.
Songs of joy and heartache combine in a triumphant, non-stop, electric show. 2018 was the band's busiest year yet, with a huge festival season including shows at Boomtown, Beautiful days, Car Fest and Watchet Festival – to name a few.
In 2019 they will be adding Nibley to their collection of festivals where they have blown crowds away with their live performance. Huw Eddy & The Carnival are relentlessly building momentum to bring their pulsating parade to the masses.
Performing on Saturday
Video links
Sponsors