Tom Williams
Nibley 2018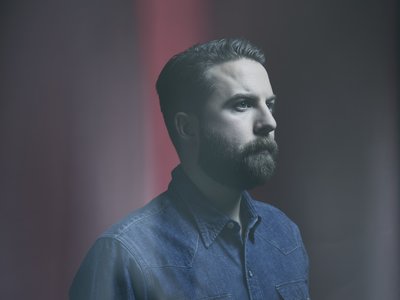 Tom Williams, formerly helmsman of Tom Williams & The Boat, recently delivered his fifth album "All Change" and it is without question his best to date. Tom Williams and the Boat – formed with friends from his hometown Tunbridge Wells in the late 2000s – came to prominence with their debut album Too Slow in 2010 and quickly picked up support from the BBC's Lauren Laverne, Steve Lamacq, Cerys Matthews and Huw Stephens.They even supported Adele.
More recently Tom decide to strike it out alone and he has really had the plaudits raining down on him with his latest work.
All Change is an album made on a shoestring that sounds like a big budget classic: a reflection of Williams' life-long love affair with 1970s American rock showcasing a new refinement to his songwriting, and a more commercial edge – "a celebration of the big chord change and the emotional sucker-punch line," as he puts it. Think Asbury Park by way of Hastings.
In 2017 the album was listed by BBC 6 Music in their Top 10 albums of the year - now we know that is one of the strongest recommendations in the music industry for people that appreciate quality. Make sure you hear the music first-hand in July!
Performing on Saturday
Video links
Sponsors