Cattle & Cane
Nibley 2018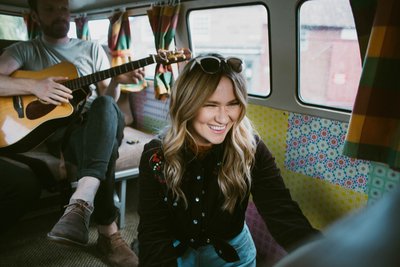 Led by siblings Joe and Helen Hammill, Cattle & Cane have the ability to shift even the hardest of hearts with their perfect, soaring harmonies. Joined by their brothers Fran (guitar & backing vocals) and Vin Hammill (bass), along with close friend Tom Chapman on drums, Helen and Joe's finely crafted folk-pop showcases kind of mesmerising harmonies which are truly synonymous with family.
With extensive support from BBC Radio 2, BBC Radio 6 Music and Amazing Radio, Cattle & Cane have been heavily championed by the BBC Introducing team and have performed on their stages at T In The Park and BBC Radio 2 Live in Hyde Park. The first single from 'Mirrors', '7 Hours', clocked up over 600,000 streams within 4 months of its release, not to mention numerous radio plays from long time champion Dermot O'Leary - who previously showcased the band on his 'Saturday Sessions' compilation following a beautiful live session on his show. No less than Elton John on Beats 1 said of them "God I love that!"

We were truly smitten when we saw them live - Cattle and Cane might just become an act that fills many a playlist after you see them this July.
Performing on Saturday
Video links

Sponsors