Cattle & Cane
Nibley 2018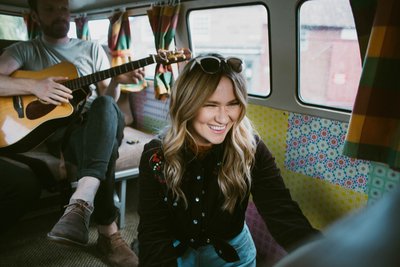 Led by siblings Joe and Helen Hammill, Cattle & Cane have the ability to shift even the hardest of hearts with their perfect, soaring harmonies. Helen and Joe's finely crafted folk-pop showcases the kind of mesmerising harmonies which are truly synonymous with family and has seen them share stages with the likes of Tom Odell, Brian Wilson and The Head & The Heart.
With extensive support from BBC Radio 2, BBC Radio 6 Music and Amazing Radio, Cattle & Cane have been heavily championed by the BBC Introducing team and have performed on their stages at T In The Park and BBC Radio 2 Live in Hyde Park. '7 Hours' and 'Saviour' from their sophomore album 'Mirrors' have gained millions of Spotify streams, not to mention numerous radio plays from long time champion Dermot O'Leary - who previously showcased the band on his 'Saturday Sessions' compilation following a beautiful live session on his show. No less than Elton John on Beats 1 said of them "God I love that!"
We were truly smitten when we saw them live - Cattle and Cane might just become an act that fills many a playlist after you see them this July.
Performing on Saturday
Video links

Sponsors