The Rin Tins
Nibley 2016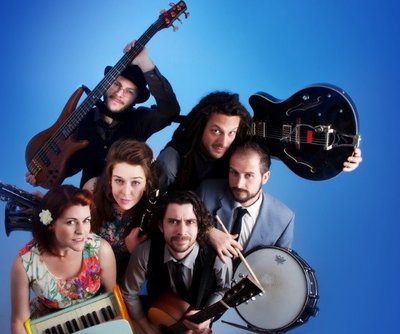 Keep them dancing.
That's the ethos that The Rin Tins have kept since their inception in early 2011 and since then the sextet have dedicated themselves to bringing folk fuelled jazz jive boogie to the Bristol scene.
Gypsy rockabilly is what they deliver - a little bit crazy, a little bit on the edge, a lot of fun. Shambala, a festival we respect greatly, crowned the band as 'People's Choice' in 2014.
With music that combines dark folk tales with swing jazz rhythms and pounding oompa beats, The Rin Tins are bound to get you on your feet.
Performing on Saturday
Video links
Sponsors