Danny and the Champions of the World
Nibley 2016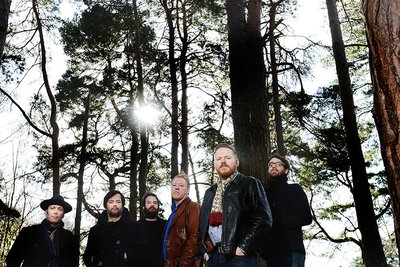 Americana UK readers voted them the Band of The Year for the third year in a row - they also scooped Best Live act (second year in a row) and Best Album.
As Mojo Magazine wrote recently "if there's a better country soul band in the UK hats may have to be eaten". Q Magazine wrote of their recent award winning album "a gold standard album for UK Americana". The Scottish Daily Express as part of its 5 star review wrote "rivals Springsteen in its blue collar brilliance".
This band has always had a quality to set them apart but incredibly they just get better and better."What Kind of Love" (an album that is a genuine classic for your collection by the way) has added more than a tinge of Northern Soul, clearly has Van Morrison as an influence and nods a head to Dexys -all this wrapped up in a comforting blues-rock blanket.
If you could create a band from scratch to deliver this kind of music it would be Danny Wilson and his wonderful troupe - guaranteed to put a smile on your face!
Performing on Saturday
Video links
Sponsors