Ward Thomas
Nibley 2015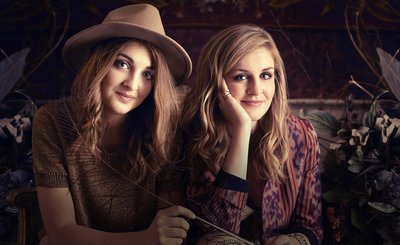 With our theme for 2015 being Wild West we wanted to bring you something that fitted the bill and we wanted to make sure we delivered in style - we are delighted to say we've landed one of the hottest properties on the Country scene, Ward Thomas. Twin sisters Catherine and Lizzy won the UK album of the year at 2014's British Country Music Awards - 'From Where We Stand' debuted in the Top 20 of the mid-week album chart the day after its release. The album also entered the iTunes Country Chart at No.1 and sat at the top of the OCC Country Artist Album Chart for 5 weeks.
With a current total of three singles garnering BBC Radio 2 playlist support, the arrival of their debut album was preceded by an appearance on BBC Breakfast News as well as interviews and features in the Sunday Times Culture, The Times and The Independent amongst others.
"On raw talent alone Ward Thomas could give the best of Nashville a run for its money" The Independent, October 2014
We know you will agree! Country as a genre is back in the spotlight and Ward Thomas are right at the heart of its resurgence.
Performing on Saturday
Video links
Sponsors