Headphone Disco
Nibley 2015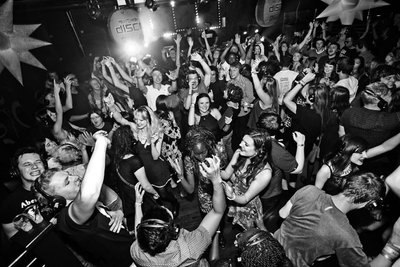 We have wanted to get the people from Headphone Disco to Nibley for years but it's only now that we've been able to make it happen.
Headphone Disco is a simple concept with a spectacular effect. Take a room full of clubbers, arm them all with a set of wireless headphones, have two separate DJ's broadcast to them live via two dedicated FM channels and watch the utterly surreal spectacle that unfolds.
A mass of humanity, throwing moves, pulling shapes and singing along to what appears to everyone else to be... complete silence. Welcome to the hugely popular phenomenon that is, 'Headphone Disco'!
For those that have danced the night away at other festivals you will already know that it is one of the most enjoyable experiences you can have. For any of you slightly worried about dancing around in apparent silence we challenge you to come let your hair down on Nibley Friday - you will love it!!!!
Performing on Friday
Video links

Sponsors