The Heavy
Nibley 2014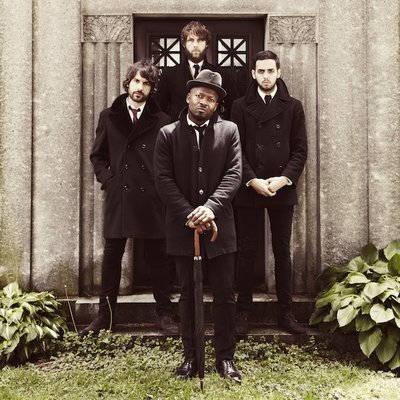 The first band ever to be asked by David Letterman to do an encore on his talk show.
Described by Carson Daly (amongst other things the host/exec-producer of The Voice USA) as "One of the best live bands I think on the planet"
Barack Obama plays The Heavy at his re-election night the moment the result was known.
Collaboration with 50 Cent singing their song "How You Like Me Now?" on the ESPN coverage of the 2013 NFL Draft (one of the biggest destination views on American TV)
2013 UK tour was a sell-out at O2 venues around the country
26 Million You Tube Views
Circa 1 million records sold worldwide
Songs used in the current Jaguar and Guinness ads, FIFA 2013, and more films and TV shows than we care to mention.
The Heavy deliver Gospel-soaked soul, hard rocking R&B, and Deep South Blues in a package that demands to be loved by all-comers. Quite simply the coolest band we have ever had at Nibley and a live experience you will cherish for years to come.
Performing on Saturday
Video links
Sponsors