Norma Jean Martine
Nibley 2014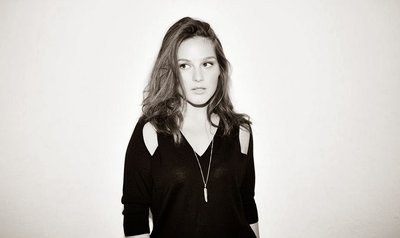 Norma Jean Martine's first forays into music were in blues jams in New York and she subsequently spent time in Nashville finding the soulful sound that seems at odds with her tender 21 years of age.
Comparisons have been made to both Adele and Amy Winehouse and these are not just empty, journalistic cliches - she really is that good and that different in class.
Currently based in London she is polishing her debut album alongside the likes of Romeo Stodart of The Magic Numbers and Joel Pott of Athlete. She recently supported both Tom Odell and James Arthur and she wowed audiences at The Montreux Jazz Festival. The fact that she has been taken under the personal stewardship of the MD of one of the world's largest music agencies says it all - everybody thinks she is destined for greatness.
Already being played on BBC Radio 1 and BBC 6 Music - Norma Jean Martine will be talked about for years to come and you will be able to say quite casually "I saw her first at Nibley!"
Performing on Saturday
Video links
Sponsors