Three Kings High
Nibley 2013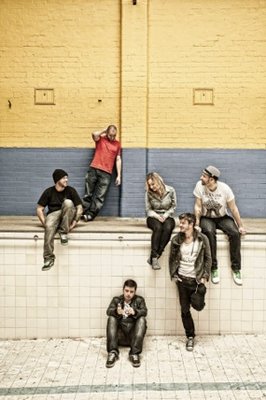 Craig Charles said of the band, "Three Kings High are xxxxing amazing!" We won't argue with the doyenne of funk on BBC 6 Music.
If this band doesn't get you shaking your booty within seconds of them coming on stage then you are technically not alive. They don't really know how to describe their music themselves so let's just say it's a delightful mix of bass slapping funk, lyrically rich hip hop with a dash of Indie Rock. Oh and did we mention the "just got to join in" crowd pleasing choruses. We love this band! Energy, fun, and an obvious (and very endearing) line in not taking themselves to seriously make them a band you definitely want to be up and dancing to in July.
They happen to be from Bristol but quite frankly if they came from Mars they'd have a whole load of alien groupies. Charles was right – this 6 piece tour de force are "rather good"!!!
Performing on Saturday

Sponsors