King Charles
Nibley 2013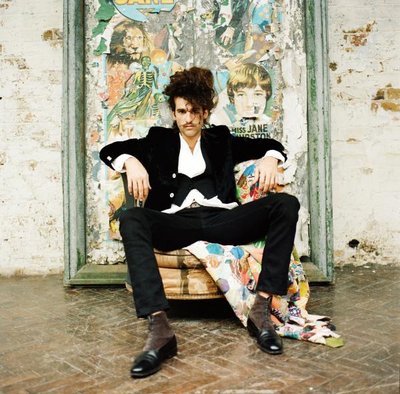 When Mumford and Sons play on one of your songs from your debut album ("Love Blood" was a hit album in 2012) then you are probably a bit special. King Charles (Charles Costa) is just that – in fact very special. He had toured with Laura Marling and Noah and The Whale with his first band Adventure Playground before they eventually disbanded. In 2010 he became the first ever Brit to win the International Songwriting Competition in Nashville – judged by Tom Waits, Jeff Beck, Loretta Lynn and Jerry Lee Lewis – and was signed by Universal Republic/Island as a result. His musical style has been described as Glam-Folk which sounds preposterous until you see his videos – the man demands to be listened to.
Currently in the studio recording tracks for his second album we are absolutely delighted to welcome King Charles to Nibley. His live shows are legendary – the man is a real showman, the tracks are perfect pop songs (catchy, catchy, catchy!) and he is a supremely talented musician to boot.
If you're seeing King Charles for the first time then boy you are in for one hell of a show!
Performing on Saturday

Sponsors