Jesus Jones
Nibley 2013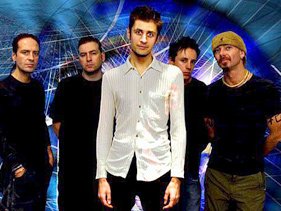 Delighted to get Jesus Jones at last! They transcend so many different forms of music – you will see them variously described as Indie, Dance, Techno, Industrial and even Grebo. Whatever the genre, the output has always been instantly like-able songs that get you on to your feet.
They were massively popular both here and in America. Not many bands can claim to have both a no. 2 and a no.4 hit on the main U.S. Billboard charts not to mention here in the U.K. where they notched up 8 top 40 singles and 3 hit albums.
In 2010 "Right Here, Right Now" was used as the theme tune for the Rugby World Cup and in 2011 they were playing gigs in Australia and Japan – I guess they truly always were International Bright Young Things!
Jesus Jones have played to a full Wembley Stadium – we can't wait to have their dance loops bouncing off the Cotswold Hills!
Performing on Saturday

Sponsors