Jamie Rainbow
Nibley 2023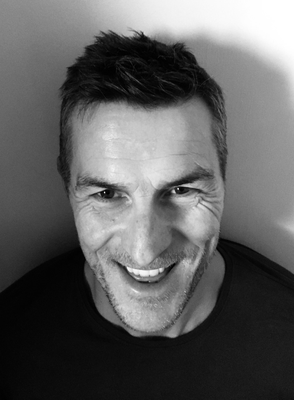 Jamie has an enviable CV. He's DJed since the mid 80's, starting off as a Hip Hop DJ playing Funk and Soul before getting into House Music.
He started the first House nights in Stroud and Gloucester in 1989 whilst playing in Ibiza and Northern Ireland. In 1993 he opened a record shop and a label releasing Breakbeat and Techno music as Bosh Records. During this time he had a residency in Cafe Tabac in Cheltenham, played at Fantazia and Goa in India before moving to Brighton in 2000. Here he started up various Breakbeat club nights including White Rhino supporting Fatboy Slims Big Beat Boutique.
Jamie moved back to Stroud in 2010 and restarted producing dance music and doing DJ tuition. He started Midlife Crisis dance night in Stroud and continued DJing throughout the Southwest supporting The Freestylers, Krafty Kuts, Shades Of Ryhthm, Micky Finn and Ian Ossia (Renaissance).
Jamie's passion is creating edits and remixes of Old Skool House, Rave and Breaks and runs a monthly online dance show 'Jam On It' on Incapable Staircase.
Performing on Saturday
Sponsors