The Beatles Dub Club
Nibley 2023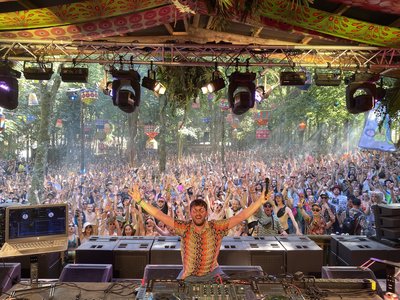 A special DJ set showcasing The Fab Four like you've never heard before!
DJ Chris Arnold takes you on a magical mystery tour of his collection of covers, remixes and tracks that sampled arguably the greatest band that ever existed - The Beatles.

Expect to hear plenty of reggae, ska, latin, dub, hip hop, funk and even drum & bass takes on the wonderful music created by John, Paul, George & Ringo.
The Beatles Dub Club drew in huge crowds during the 2022 festival season, with thousands of revellers showing up to watch the show at Boomtown Fair, Glastonbury, Shambala, Green Man & Bluedot amongst others. The year finished off with a personal invitation by Fatboy Slim to perform at his 'All Back To Minehead' Weekender at Butlins.
Performing on Saturday
Sponsors