C@ In The H@
Nibley 2019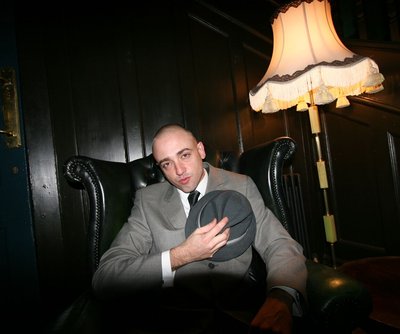 Warming up for Rat Boy in the Renishaw Stage and headlining The Vinyl Frontier on Saturday will be C@ in the H@ (pronounced: Cat in the Hat).
The C@ creates a fusion of early twentieth century Swing and Jazz, and chunky twenty-first century beats with bouncy electronic bass. Hailing from Birmingham UK with a completely innovative style called "Swing with the Big Bass Sound", his DJ sets are about having fun. Bringing you Electro Swing & Vintage Remix with aspects of Turntablism, Dubstep, Jungle, House, Reggae & whatever else fits into the melting pot, as long as it brings a smile to your face and makes you wanna dance.
Please note whilst the links we have attached to all our artists are 'Family Friendly" some of the external links that follow on automatically in YouTube may have explicit language on other tracks.
We have highlighted to all our Artists during their performances to note the nature and make up of our family audience and refrain from excessive, continuous or unnecessary profanities. Acts that we feel may use language that some may find offensive during their performance have been booked to play after the watershed. We believe that this will give Nibley Festival goers a broad and varied range of exciting musical styles to cater to all our audience and allow the Artists to express themselves creatively.
Performing on Saturday
Video links

Sponsors