The Emperials
Nibley 2018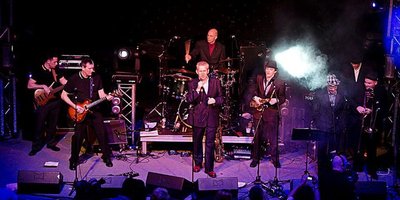 The Emperials are a long running major force on the UK's Ska scene with a live reputation for fun, entertaining, professional and very lively shows.

With an 8 piece line up; the rock solid drums, pounding bass, skanking guitar and Hammond keyboard provide the basis of the band, with the tightest and most energetic brass section in the land adding the blasting horn lines, all topped off by versatile lead & backing vocals.

With a set consisting of our own take on classic ska songs, from the days of 2tone, Trojan and Studio One, we never fail to fill a venue, get the dance floor packed and the crowds singing, dancing and shouting for more.
Performing on Saturday

Sponsors