Kerri Watt
Nibley 2018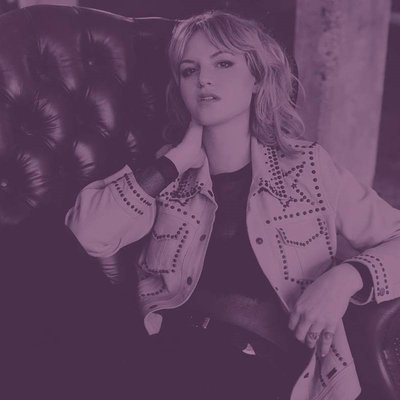 Kerri Watts' Celtic roots are embedded in the streets of Glasgow where poets grow and strong hearts rule. Her current embracing of Americana is not fashion or vogue; this sound was fused when the then 16 year old Kerri ventured solo to California. She blazed a trail through prestigious venues from West Coast to East Coast across the US honing her craft in places such as Whisky a Go Go in L.A., The Basement in Nashville and NYC's Rockwood Music Hall. Kerri fell in love with America and its music.
Kerri's love of travel, nature and adventure didn't stop in the USA. An adventitious meeting with a music executive in Ibiza saw her returning to the UK to record. Her incredible pure, emotive but powerful voice and pop sensibility soon found her playlisted twice on BBC Radio 2, singles Long Way Home and The Wild. It wasn't long before live sessions and numerous TV appearances were booked in with ITV, STV and the BBC, and people began to pay real attention to Kerri. Her music hinted at the wide open spaces of her American experiences, yet were carefully crafted pop tunes. Kerri's collaboration with producer Oliver Nelson on the summer mix of You racked up over a million plays and achieved a number one on Hype Machine with rave reviews.
On the back of her commercial and critical success, Kerri hit the festival circuit running, playing Glastonbury, Isle of Wight, Secret Garden Party, Cornbury to name but a few. Kerri honed her stage performances further with support tours for Starsailor, Nina Nesbitt, Ward Thomas and the Overtones. This Summer, Kerri performed with Embrace with whom she has co-written and supported Coldplay at the Millennium Stadium to over 140,000 people over just two days.
Kerri is back full circle in Nashville, writing and recording new material with multi-award winning and chart topping songwriter, producer and publisher Jeff Cohen along with 3 time Grammy nominee Kevin Kadish – the writer and producer behind Meghan Trainor's 'All About That Bass', before embarking on her first headline UK tour this Autumn.
Kerri's 'coming home' album is eagerly anticipated.
Performing on Saturday
Video links

Sponsors