Example & DJ Wire
Nibley 2018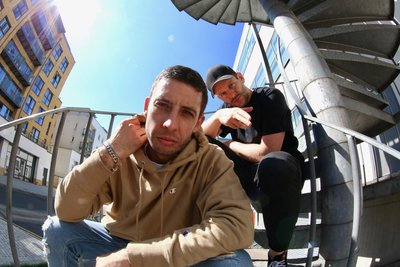 Without wanting to labour the point our 2018 Nibley Headliner knows how to deliver hit after hit. He has served up 13 solo top 40 singles, including two Number 1s and a string of hugely successful collaborations with the likes of Calvin Harris and Professor Green. Amongst his albums are included one Platinum and two Gold Discs with many of his videos each being viewed in the many tens of millions.
Although he has been on the music scene since around 2006 it was only really 2009 when the hits started to flow with the release of his second album "Won't Go Quietly" which hit Number 4 in the charts. Since then he has never looked back - a Number 1 follow up album with "Playing In The Shadows" gave us "Changed The Way You Kissed Me" and "Stay Awake" and thereafter he became the household name he is today.
He has graced the stage of many of the very largest festivals, has dabbled in film-making, hosted on Capital FM and has worked with charities including as an ambassador for The Teenage Cancer Trust - he's nothing but busy!
Joining Example on stage is DJ Wire. DJ Wire met Elliot through Chase and Status. He has produced tracks for Example and been involved with many other major artists including Chase and Status, Ellie Goulding, Kids in Glass Houses and Snoop Dogg. Alongside Example he has DJd at shows the world over. In July we have the pleasure of seeing their work together.
Nibley - enjoy yourself!
Performing on Saturday
Video links
Sponsors