The Fratellis
Nibley 2017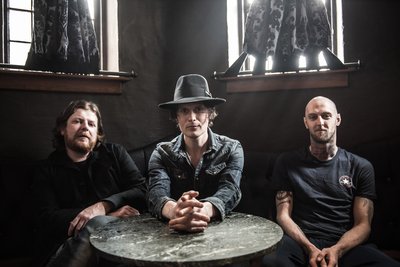 Hitting the big time in 2006, The Fratellis have been a constant feature on radio stations, major festival stages, and the backing track to many a TV show and sporting terrace. Their 4 albums to date have all been huge hits including the Triple Platinum "Costello Music" which spent 83 weeks in the charts. In 2007 they were named Best British Breakthrough Act at the Brit Awards.
Accolades apart it's the music itself that makes the Glasgow trio such an enduring yet immediately accessible act. If you were wanting to give their music a tag I guess you'd call it Indie Rock - lyrically interesting and remarkably catchy ("Chelsea Dagger" anyone?).
A band to sing along to, jump up and down to, have a good time to - we hope you do all three!
Performing on Saturday
Video links
Sponsors