Lucy Spraggan
Nibley 2017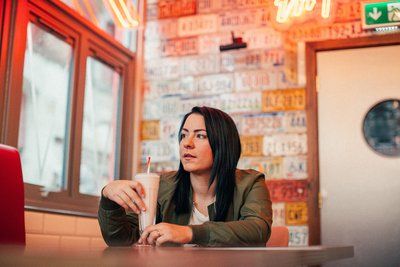 Lucy Spraggan will be our first ever singer-songwriter performing as one of our headline acts, and for very good reason. She embodies so much of what we believe in at Nibley - independently minded, down to earth, a genuinely nice person and somebody that believes in connecting with an audience. Her talent has seen her win over huge numbers of fans - she is follwed by many hundreds of thousands of people on social media and her views on You Tube are in the many tens of millions. Already she has 4 top 40 albums to her name, including the recently released "I Hope You Don't Mind Me Writing" which charted at number 12 in January.
Lucy has made appearances in some of the most prestigious music venues the UK has to offer, including the O2 Arena, Royal Albert Hall and Manchester Arena, and has also packed out tents at some of the UK's top festivals including T in the Park and V Fest.
We know you will love Lucy to bits - make sure you give her a massive Nibley Welcome!
Performing on Saturday
Video links
Sponsors