Electric Swing Circus
Nibley 2016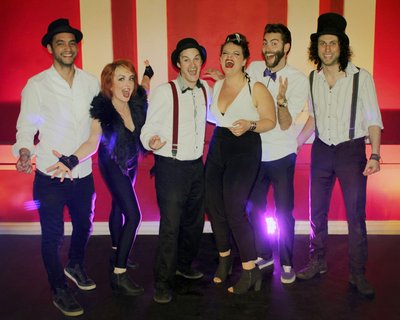 The Electric Swing Circus is a 6-piece fusion of saucy 20's swing and stomping electro beats. With an explosive sound that reverberates back through time, their own unique style of swing always brings the party!
A full time, touring band on the international circuit, the ESC's live set includes electric double bass, vintage samples, gypsy-jazz guitar, keys, drums, synths and electro beats. Fronted by a sassy female double-act, the ESC delivers a consistently dazzling show.
We asked them to come to Nibley because we have seen first-hand what they can do to a festival crowd - if you're not swinging your stuff in minutes then perhaps you're in the wrong place!
Performing on Saturday
Video links

Sponsors