Birth of Joy
Nibley 2016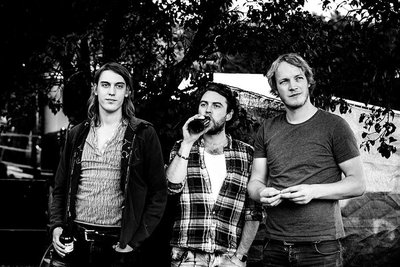 Birth of Joy are a rock sensation - yes we are not afraid to give them that title as we've witnessed the sweat-drenched, musical extravaganza for ourselves and were quite literally blown away! They are a Dutch psychedelic rock combo that take you back to the days of The Doors, Floyd and Hendrix but they offer a truly vital modern interpretation, injecting elements of grunge, stoner and even punk.
In the classic rock tradition they tour hard, fast and wide and have covered a crazy number of dates across Europe and the US - they are a live act very much in demand. Prepare to be swept up in a swirling Hammond organ, guitar riff, drum crashing maelstrom of sound - infectiously addictive to listen to and visually stunning to watch.
Nibley, Birth of Joy will be a band that you will talking about for years to come!
Performing on Saturday
Video links

Sponsors