The Family Rain
Nibley 2014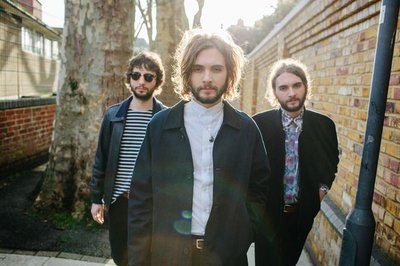 The Family Rain are 3 brothers that are very hot property at the moment. Listed by HMV as one of their tips for 2014 and lauded by NME thus - "......their songs resonate like early Supergrass or Charlatans records did. As indebted to the myths of rock'n'roll as all good dreamers should be in 2014"
For those that love Rock you will find a heavy dose in "The Family Album". Echoes of Cream, Hendrix and The Who mingle with the likes of Black Keys, White Stripes and The Strokes. Bang up to date and brimming with energy, their live shows are a real experience.
It may be the first (and last!) time you get a chance to see The Family Rain on the Nibley stage so make the most of it. It made our year landing them and we hope it can provide another classic festival memory.
Performing on Saturday
Video links
Sponsors