Tickets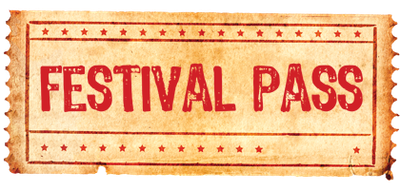 Tickets for Nibley 2018 will go on sale in early spring 2018.
We'll be updating this page with more information soon. In the meantime follow our Facebook and Twitter feeds to keep up to date with our latest news.
Terms and conditions
We hope you have a fantastic time at the festival. We hate red tape but, like any festival, we have to have a little. We'd be grateful if you could read, digest and follow some simple T&Cs – thanks!
Admission to the Festival Site is only permitted at the advertised times, with a correct, valid ticket. Adult tickets are not valid for children. The Tent Field and Campervan Field are only for people with Weekend tickets.
Anyone under the age of 18 must be accompanied by an adult over 21, and they remain the responsibility of the accompanying adult at all times.
Under 4s do not need a ticket, but will still be issued with a wristband.
The Festival reserves the right to refuse admission or to eject any ticket holder for behaviour likely to cause damage, injury, nuisance or annoyance, or for failure to comply with any reasonable request from a representative of the Festival.
The following are not permitted anywhere on the Festival Site (including Campsite): glass containers (including bottles, jars and drinking glasses), fires, fireworks, smoke canisters, air-horns, animals except guide dogs, unauthorised sound systems, amplified music, stereos or drums.
5b. Any bottles or glassware brought onto the campsite in caravans or campervans must remain inside the vehicles.

Additionally, no alcohol, cans, bicycles, scooters, knives, poles or other items that could cause harm may be brought onto the Main Event Field.
On the Tent Field and Campervan Field only, one small purpose made barbecue may be used as long as it is raised off the ground on a purpose-built stand and does not damage the grass. No accelerants (flammable liquids) may be used to light barbecues. A bucket of water or fire extinguisher must be close at hand and no barbecue may be left unattended until extinguished. Gas cylinders for gas cookers must be stored safely.
The Tent Field is vehicle-free so you will need to carry your tents etc. from the campers' car park.
The Campervan Field is for purpose-built and properly converted vans, caravans and trailer tents only, not for tents. An unconverted van with a mattress in the back will not be allowed. Converted buses and other large vehicles are not permitted. One small 'pup tent', awning or gazebo may be allowed at the discretion of the stewards.
One car may be parked beside your caravan. Other vehicles must be left in the Parking Field.
The campsites and carpark must be vacated by 12 noon on Sunday. All rubbish and personal belongings must be removed. Kindly pay particular attention to tent pegs.
Sleeping is not permitted in any vehicle in the Parking Field.
Our licensed bars will only serve alcohol to those aged 18+. Anyone lucky enough to look under 25 years old may be asked for proof of age.
The Festival reserves the right to add, withdraw or substitute artists, and to vary the advertised programme and timings without being liable to pay any compensation whatsoever.
Photographs may be taken for non-commercial use only, at the discretion of the Festival.
Video or audio recording of artists is prohibited without express permission of the Festival.
Ticket holders aged 18+ consent to inclusion in official photographic, visual and audio promotion of the Festival.
Vehicles are parked at owner's risk.
The Festival can take no responsibility for loss, theft or damage to items belonging to ticket holders.
Tickets are non-transferable, cannot be refunded and lost tickets cannot be replaced.
Tickets may only be purchased for personal use. No agencies or touts. We will investigate large or suspicious orders and we reserve the right to invalidate the purchase.
Sponsors