Circus Theme
For 2014 the festival will have a circus theme.
Wanted!
We are still taking applications for Food Traders.
Check our contact page for details of how to apply.
Tickets
Tickets will be available online, Saturday 22nd March, 9am.
2014 Lineup
Check out the bands announced so far on the Lineup page.
Award Winning!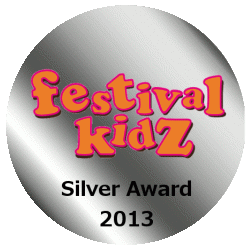 "Nibley had a stunning campsite, a fantastic lineup, and a huge amount on offer for children including an area run by Junkfish."