The Reytons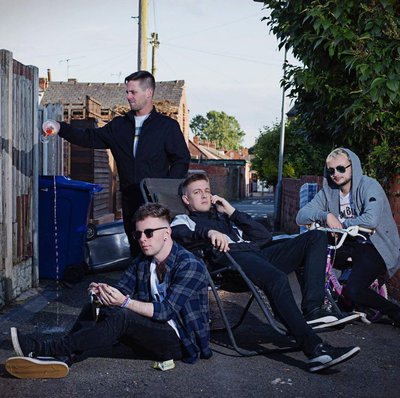 Few bands get to boast about selling out one of the biggest venues in their home city, months before the gig. Then again, most bands aren't The Reytons.
Born under a Sheffield sky with a penchant for pubs, pints and pandemonium, the past two years have been a whirlwind for the South Yorkshire four-piece. From an opening slot for Glass Caves, to a chaotic sell-out show at the O2 Academy Sheffield, they show little sign of slowing down. It's not just the sweaty stages of Sheffield that have welcomed the band, the first UK tour was a complete sell-out and 2020's tour is rapidly heading the same way.
While every bit a band one needs to see live, over 2 million streams on Spotify says there's more to the indie upstarts than their chaotic live shows, something backed up by most recent single 'Retro Emporium', a track released in December, along with music video starring Alice Barry (Shameless UK) which closes out the band's year in a fine fashion.
Already booked for huge festivals; Tramlines, Kendal Calling and Neighbourhood Weekend in 2020, we have been fortunate enough to snap them up for Nibley.
Very few bands can claim to have done what the Reytons have done. In two short years they've won over an army and proven all the naysayers wrong. What they have in store over the next two years? Check them out on the Renishaw stage and see for yourselves why this is no hype but the real thing.
Performing on Saturday
Video links
Sponsors