The LBJBs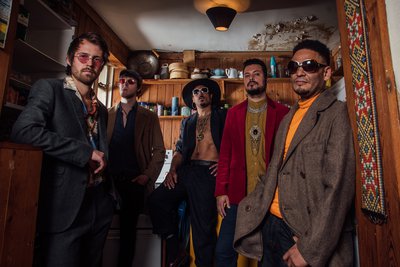 The LBJBs are a group of hard funking Mutha Funkers who gave birth to Bristol's now infamous Leftbank Jam Band session.
Taking their name from the venue, with a nod to James Brown's band, they've spent every Thursday for the past five years tearing it up. The weekly residency has become a focal point for both players and a loving audience alike, who pack out the dance floor week in, week out.
Now making moves beyond their home turf, with sets at Pizza Express Jazz Club (Soho), Craig Charles Funk and Soul Club and Glastonbury Festival already in the bag, they're set to bring Nibley nuthin' but the heaviest damn funk!
Performing on Friday

Video links
Sponsors