Disco Stu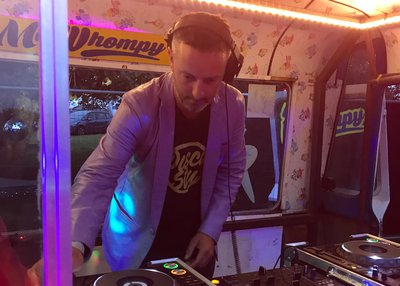 After a musical epithany in Ibiza, Disco Stu moved from Weston super Mare to Bristol (via a few months in Manchester). And soon started working for OutOfHand magazine - handing out the cellophane flyer packs and magazines all over the UK.
This led him to meet many promoters, DJs and clubbers. Stu soon realised that he should be putting on a night of his own. In 2001 Bar Latino was the place and Empathy was the night. Every Thursday, 200 people got dancing to local DJs and headliners from all over the world. The music was progressive house. The peak was the sold-out 15th Birthday at the 02 Academy with John Digweed, the first appearance in 20 years. Alongside was local legend Nick Warren, all this while Stu was on crutches!
Stu would obviously not have managed all this singlehandedly. Jim Rivers, Dave Kirik, Sam Richardson and many others have played a massive part in the Empathy success.
Being a resident at one of the UK's leading house nights gave Stuart the chance to play at many other clubs across the UK: In:Motion, Ministry of Sound, Turnmills, Bedrock, Coolhouse and many more. Leading to several slots at Glastonbury.
After 15 years of putting parties on in clubs, it was time to do something different. Stu wanted to get into festivals, something easy but rewarding. A vehicle for him to be able to DJ and to create something everyone will love whatever the age. With the help of freinds, Mr Whompy was born.
With Disco Stu now regularly at the helm of everyones favourite ice cream van, bringing joy to the dancefloor. Let loose and put your hands in the air, you can be asssured of a heady mix of killer crowd pleasing tunes.
Is Disco Stu a legend? Well we certainly think so at Nibley HQ.
Performing on Saturday
Sponsors