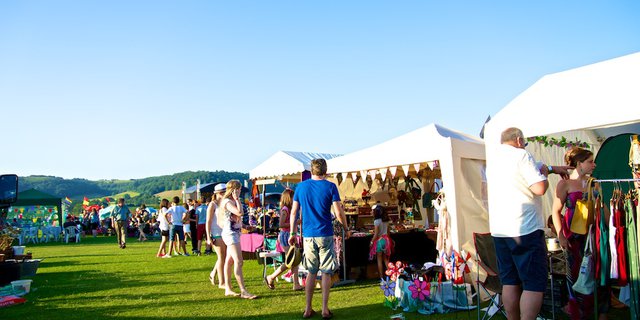 Stallholders
Thank you for your interest in trading at Nibley Festival.
(This page is for non-food traders only, if you are a Food & Drink trader, please click here.)

We are a volunteer run family friendly music festival for 5000 people and we sell out every year. All profits are donated to many good causes.
If you would like to become part of our friendly team of traders, please download and read the Guidelines before submitting the Application Form, both of which can be found at the bottom of this page. If you are shortlisted we will send you our full T&C's and a list of documentation we require prior to a pitch offer being made.
Location:
Nibley House Farm, North Nibley, Dursley, Gloucestershire, GL11 6DL.
Trading Hours:
The festival will trade from 5pm on Friday 3rd July from 5pm onwards, and on Saturday 4th July from 11am until (at least) 8pm.
More information about timings, pitches and fees can be found on the Stallholder Guidelines and Application Forms.
Closing date for applications:
Monday 3rd February 2020. Offers of pitches will be made on or before 2nd March 2020.
(General) Stall Application Form
Charity Stall Application Form
Sponsors