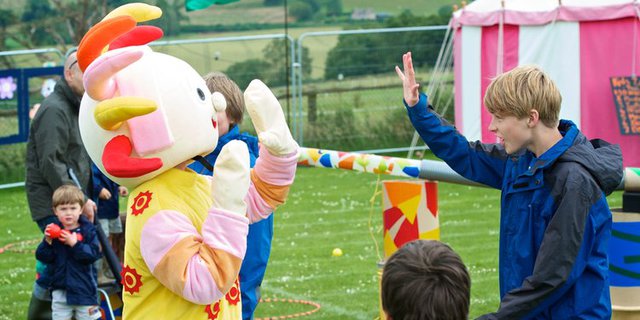 Fundraising
Nibley Festival is a non-profiting making event, run by volunteers. Our mission is to not only put on a fantastic, unforgettable event, but also to raise money for local causes that need support. We're delighted that over £220,000 has been raised for good causes since the Festival began in 2007.
Every September we allocate our surplus to local not-for-profit organisations who apply to us for grants. In 2017 we were pleased to support a range of organisations including the Family Haven, Longfield Hospice and Great Western Air Ambulance Charity, Cam Hopton Association (PTA), North Nibley Community Choir, Wickwar Village Hall and support for poor communities in Nepal and India as well as many other non-profit making community initiatives. We gave out over £25,000 and another £21,000 was raised directly by community groups working at the festival.
We also choose one main charity partner each year. In 2017 it was the Family Haven. This year we're delighted to be supporting The Flying Seagull Project.
Founded by entertainer Ash Perrin in 2007, the Flying Seagull Project has gone on to spread love, light and laughter to hospitals, orphanages, deaf/blind schools, marginalised communities, refugee camps and slums around the world. This is a wonderful project and we are thrilled to be able to benefit from their talents at Nibley 2018 AND to be able to support their projects overseas.
Sponsors