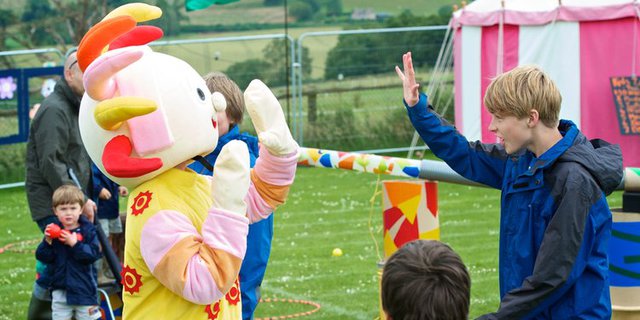 Fundraising
Nibley Festival is a non-profiting making event, run by volunteers. Our mission is to not only put on a fantastic, unforgettable event, but also to raise money for local causes that need support.
We also choose one main charity partner each year, and for 2022 we are delighted to support
Allsorts
.
The Team at Allsorts offers a huge amount of extra-curricular activities for young people, tailored to suit different ages and abilities. From youth clubs to sports clubs, nature walks, day trips, and ways to get creative, they operate a range of play sessions too. Support and participation is there for the wider family – whether that's through advice surgeries, parent and carer or grandparents groups, or siblings hang-outs.
In 2019 around
£54,443
was raised at the festival - bringing the total raised since the festival began in 2007 to
£324,728!
If you are interested in submitting an application for funds for your organisation, please have a look at our
application page
.
Here is a list of the causes we were pleased to support in 2019, thanks to all our festival goers:
Gloucestershire Bundles
Stroud Valleys Project Ltd
Synwell Playing Field
Goals Beyond Grass
Kingswood School Association
Bridge Foundation - Charitable Work: Bridge in Schools (BIS)
Cam Hopton Association
Thirlestaine Breast Centre
Cotswold Tyndale Rotary Club
Rotary Club of Cotswold Tyndale
Wotton under Edge Arts Association
Edinburgh Direct Aid
Wickwar Wanderers Football Club
Longfield Hospice
Wotton Blues Festival
North Nibley Congregational Chapel
St. Martin's Church, North Nibley
Gloucestershire Disability Cricket Team
PARCS (Play Area Regeneration Committee of Slimbridge)
Rory's Well
Wotton Silver Band - Beginners Band
Gloucestershire Breastfeeding Supporter's Network
North Nibley Community Hub
North Nibley Village Hall
Gloucester and District Samaritans
Sealed Knot
Gloucester and District Samaritans
North Nibley PreSchool
On The Edge
Other beneficiaries, for their participation and involvement in the festival, include: Friends Of North Nibley School, Nibley Churches Together, North Nibley Football Club, North Nibley Preschool, North Nibley Recreation Field, Pied Piper Appeal, WUE Round Table, RNLI, Wotton Rovers, Blue Coat PTA, Cotswold Tyndale Rotary Club, W-U-E Hockey Club, Wotton Rugby Club, 1st Cam Scout Group and Berkeley Scouts, The Sealed Knot, Gloucestershire Breastfeeding Supporters' Network.
Sponsors